I've been fighting the system, the powers-that-be that govern the issuance of devices like the one to the left, for four years.
Yesterday, I was victorious, and the device was delivered to my home. It comes with one rechargeable battery, an adapter to charge via home electric current, and an adapter to charge via dashboard cigarette lighter.
In order to accomplish all of the tasks that make such a device necessary, I need at least one, and preferably two, additional battery(ies). The insurance company won't spring for them. It would cost $258.00 apiece to rent them from the agency, or $450.00 to buy them from Amazon.
The latter seems preferable.
So I've enacted a GoFundMe campaign to finance the acquisition of two batteries, so that I may go back to school, attend/vend through weird fiction conventions, hold book-signings, and travel more freely in general.
There are several levels of rewards, including such things as free ebooks, custom dedications, and even an opportunity to be written into a novel or short story. Words don't suffice to express my gratitude to anyone who would contribute to the cause, but words are what I have.
The ultimate goal is to attend the Necronomicon, in 2017, and to take a vendor's table at the convention, stocked (at least) with the six books that are already planned. This is but a step, albeit a giant one, on the way to that goal.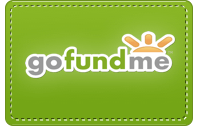 Thanks for reading, and many thanks for contributing.